Faculty and Staff:
---
~Administration~
---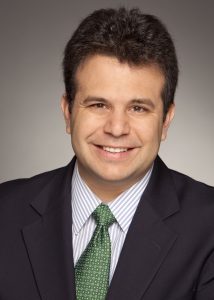 Chris Lehmann, Founding Principal, and CEO of SLA Schools
Chris Lehmann is the founding principal of the Science Leadership Academy, a progressive science, and technology high school in Philadelphia, PA. The Science Leadership Academy is an inquiry-driven, project-based, 1:1 laptop school that is considered to be one of the pioneers of the School 2.0 movement nationally and internationally. Science Leadership Academy is the Dell Center of Excellence in Education. The school was recognized by Ladies Home Journal as one of the Ten Most Amazing Schools in the US, has been recognized as an Apple Distinguished School from 2009 through 2013 and has been written about in many publications including Edutopia Magazine, EdWeek, and the Philadelphia Inquirer. In September 2013, Chris opened Science Leadership Academy @ Beeber campus, the second campus in the SLA model, and in September 2016, Chris opened Science Leadership Academy Middle School, SLA's first middle school.
Chris is co-founder and Chair of the Board of Inquiry Schools, an organization dedicated to helping more schools transform into a more inquiry-driven model. Chris is a 2016 member of Scholastic's National Advisory Council. Chris is the 2014 winner of the McGraw Prize in Education. In June 2013, Chris was named Outstanding Leader of the Year by the International Society of Technology in Education. In November of 2012, Chris was named one of Dell's #Inspire100 – one of the 100 people changing the world using Social Media. In April of 2012, Chris won the Lindback Award for Excellence in Principal Leadership in the School District of Philadelphia. In September of 2011, Chris was honored by the White House as a Champion of Change for his work in education reform. In June 2010, Chris was named as one of the "30 Most Influential People in EdTech" by Technology & Learning Magazine. In 2009, Chris was an honoree for the Association of Supervision and Curriculum Development's Outstanding Young Educator Award. Chris was named as one of "40 Under 40″ by Philadelphia Business Journal in 2009. In 2006, the National School Board Association named Chris one of "20 to Watch" among American administrators.
Chris has written for such education publications as Principal Leadership Magazine, Learning and Leading with Technology Magazine, and the School Library Journal. Chris has spoken at conferences all over the world, including TEDxPhilly, TEDxNYED, the National Association of Secondary Schools Conference, SXSW, SXSWedu, the Building Learning Communities conference, the International Society of Technology in Education, the Philadelphia Area Educational Technology Conference, The Florida Educational Technology Conference, the Innovative Learning Conference, The Council of Educational Facilities Planners Regional Conference, the K12-Online Conference, the International Conference on Technology and Education and at the Central and Eastern European Schools Association Conference, and he has worked with many schools and districts all over the world as a consultant. Chris received his B.A. in English Literature from the University of Pennsylvania and his M.A. in English Education from Teachers College, Columbia University. Chris is a co-author of Building School 2.0: Creating the Schools We Need with Zac Chase, co-editor of What School Leaders Need to Know about Digital Technologies and Social Media, the author of the education blog this blog Practical Theory and is the father of Jakob and Theo.
---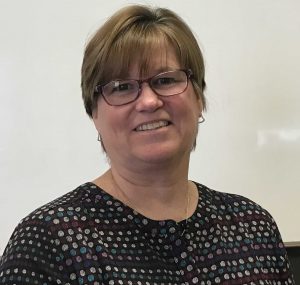 Ann Leaness, Assistant Principal
Ann has been in the field of education for 27 years. She has taught at the elementary, secondary and graduate level. Ann taught in both the private and public sectors. Her experience in education has been both in the classroom and at the administrative level. She received her BA in Secondary Education/English at Holy Family University, and her MS in Educational Leadership at St Joseph's University. Ann was a co-founder for Edcamp and served for two years on the Edcamp Foundation Board of directors. Ann has presented at ASCD, PAECT and several other educational conferences.
---
~Support Staff~
---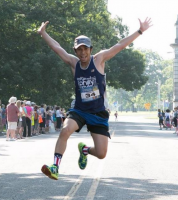 Jeremy Spry, Program Manager / ILP Coordinator
Jeremy runs. He also runs stuff.
---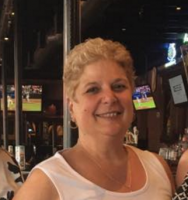 Diane LoGiudice, School Secretary
Diane LoGiudice Ms. Diane is the founding secretary at SLA and a proud SLA alumni parent. She started with the SDP as a Wrap Around working at both Girard and Fell grade schools. She was a secretary at Kirkbride Elementary for 6 years. She enjoys the beach, reading and being with her family and friends.
---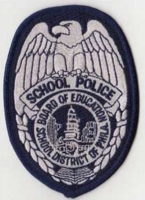 Cynthia Byrd, School Police Office
Cynthia is SLA's founding School Police Officer. She has been in the School District for thirteen years and came to SLA after time at Engineering & Science, Masterman and various other schools in the city.
---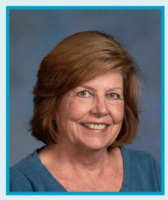 Agnes Catherine Kelley, Nurse
Agnes Catherine Kelley (Onnie) is the school nurse for Science Leadership Academy. Onnie was trained as a nurse by the Sisters of Mercy. She has nursed in London, New York, Philadelphia, Chicago and the Caribbean. Her experience ranges from Intensive Care and Emergency Room environments to Visiting Nursing and Hospice Care. Onnie considerers working at Leadership her most important job to date. When a student enters the health room at SLA they experience a world of acceptance and responsibility. Respect and guidance are key to the process. Students are encouraged to advocate for themselves and navigate the complex and confusing world of reliable and unreliable internet sources. Onnie is a Registered Nurse, with a Bachelor of Science in Nursing, and School Nurse Certification in Pennsylvania.
---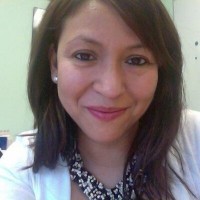 Karina Hirschfield, College Counselor
Karina Hirschfield is a founding faculty member at SLA. Before joining SLA's faculty, she taught in the New York City Public Schools for four years in a classroom setting in her Bronx, NY hometown. Her love of education and interest in counseling led her to a Masters of Science in Education degree in School Counseling from Fordham University. Karina currently runs the school's College Counseling program where she is thrilled to pursue her passion for supporting students in their pursuit of higher education and professional goals. Karina enjoys getting her students fully engaged in their entire college process experience. This involvement has resulted in her students achieving success beyond their expectations.
---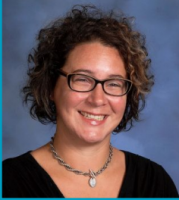 Zoe Siswick, Counselor
Zoe Siswick is a proud product of Philadelphia public schools, Zoe is passionate about working with students in her beloved hometown. After earning her degree in International Affairs from George Washington University, she returned to Philadelphia and has worked in education for over ten years. Zoe brings a wealth of experience working with Philadelphia public school students—she taught second grade and ran an academic enrichment program before completing her counseling internship at SLA as part of her Master's degree in Counseling Psychology at Temple University. At Temple, Zoe received the Dick Malnati Award for Outstanding Contribution to the Counseling Program and served as a student representative to the admissions department.
In addition to her role as counselor, Zoe is the faculty liaison to the Home and School Association and coaches the girls' soccer and softball teams. When she's not at SLA, Zoe enjoys watching football, cooking (and eating!) and hanging out with her wonderful husband, new daughter, and bulldogs. She enjoys working with some of the most vibrant and intellectually curious staff and students in the nation!
---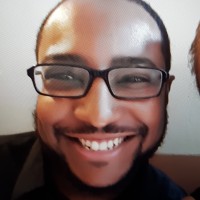 Stephen "SJ" Jones, Lead Technology Consultant
---
~Learning Support~
---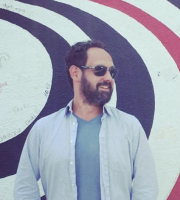 Michael Ames, Special Education Liaison
Michael came to SLA in 2011 after over a decade of teaching in the School District of Philadelphia. A Philadelphia native, Michael received his Master's degree in Curriculum, Instruction, & Technology in Education from Temple University and is certified in the areas of Special Education, History, and Elementary Education.  In addition to teaching, Michael serves as the school's Special Education Liaison.  Michael was awarded the Lindback Award for Distinguished Teaching in 2015, and is a firm believer that project-based learning is uniquely suited to meet the needs of all learners. He lives in Philadelphia with his wife and three children.
---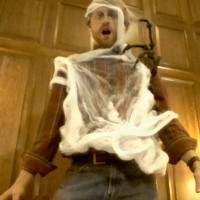 Jonathan Estey, Special Education
Jonathan is in his second year teaching students math and advocating for the civil rights of students with disabilities at SLA, which is thrilling because he has wanted to work here ever since he first made a site visit. This year, he is also excited to be teaching students debate/public speaking. He coaches the Debate Team and the JV Ultimate Frisbee team. Before coming to SLA, Jonathan spent three years as a special education teacher and Speech & Debate coach at Hood River Valley High School in the beautiful town of Hood River, Oregon; he has also spent time teaching English as a foreign language at Chestnut Hill College and in Pohang, South Korea (네, 한국아 조금 하세요), teaching chess to adults and children, camp counseling, and work-trading on organic farms. He earned his BA in History from Swarthmore College and his Master's of Special Education from the University of Oregon, as well as his TEFL certificate from the Boston Language Institute. After additional study at Arcadia University, he holds teaching credentials in Math, Social Studies, French, and Special Education. He lives in West Philly and loves it.
---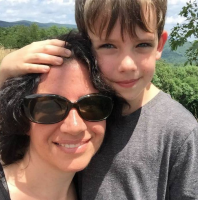 Beth Menasion, Special Education
Beth came to SLA after 6 years in the district as a Learning Support teacher at Welsh K-8 school.  She has worked in the social services field in different capacities, including several years in early childhood education at the Parent Infant Center.  Having taught students in stages ranging from preschool through high school, she is fascinated by the individual growth and development of all children. She received her degree in teaching from Temple University and lives in West Philadelphia with her husband and 2 energetic boys.  In an effort to generate interest and support for the neighborhood, public schools in her community, Beth co-founded the group, West Philly Coalition for Neighborhood Schools.
---
~History~
---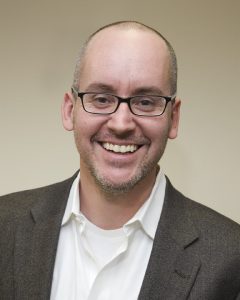 Michael Clapper, History / English
---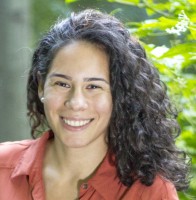 Pearl Jonas, History
Pearl Jonas Pearl has been working with Philly youth for over 10 years as a tutor, teacher, and mentor. She joined SLA in 2012 thrilled to be part of a school that practices many of the core values that have been part of her past experiences. After earning her Masters of Secondary Education from the University of Pennsylvania in 2010, she spent her first year of teaching in Ecuador at a bilingual and service-oriented school. As a City Year volunteer she spent two years traversing Philadelphia with 150 middle school students practicing reflective service-learning. Before that, spending a year working in Nicaragua with a fair-trade organization not only solidified her passion for experiential learning but also to teach with a goal of helping students develop as critical citizens
---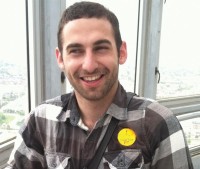 Daniel Symonds, History
Daniel Symonds This is Daniel's first year teaching students at SLA, and he couldn't be more excited. He taught seventh graders geography and science at Luis Muñoz Marín Elementary School for the past two years, where he was the elected Building Representative. He holds an M.Ed. from the University of Pennsylvania and a B.A. in Sociology & History from Swarthmore College. Daniel has experience as a community and union organizer and likes to share his enthusiasm for the history of movement politics and social change. When not buried in reading or scouring the city for engaging classroom ideas, Daniel likes to ride his bike, listen to music, run, hike, and stay up long past his bedtime. He is an expert foosball player and a lousy cook.
---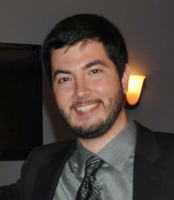 Jason Todd, History
Jason Todd ason is excited to be entering his fourth year teaching students history at SLA. He taught for seven years at Charles Carroll High School in Port Richmond upon earning his M.S. in Education from the University of Pennsylvania. While at Carroll, Jason received the Lindback Distinguished Teaching Award. In 2010, he was selected for a fellowship by the James Madison Memorial Fellowship Foundation. The fellowship allowed him to pursue an M.A. in History at La Salle University. He graduated in May 2014 with a thesis entitled "The Union and Habeas Corpus during the Civil War." Jason enjoys reading, playing golf, visiting historical sites (especially battlefields), biking, rooting for all four Philly sports teams, and spending time with his wife and three young children.
---
~Science~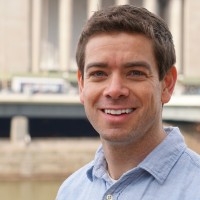 Tim Best, Biochemistry / Senior Science Electives
Tim Best Tim has been teaching students at SLA since 2007. Before SLA, he was a high school technology integration specialist and middle school science teacher in the Boston area. In 2011, Tim was named a National Board Certified Teacher. He loves being able to tie together project-based learning and inquiry-driven pedagogy into SLA's science curriculum.
---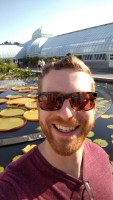 BJ Enzweiler, Physics and Astronomy
BJ Enzweiler is in his fourth year at SLA teaching physics, and his third year teaching astronomy. He has taught high school physics in both Philadelphia and Chicago. BJ has always been especially interested in the sciences, but after taking his first high school physics class he was hooked. Now he enjoys spreading his love for of the patterns of motion and energy with his students. Before teaching BJ earned his bachelors and masters degrees in physics from Bradley University and Baylor University respectively. He lives in Center City here in Philly. BJ enjoys reading, repairing things, and Star Trek. He is the Quizbowl coach and an EduCon organizer.
---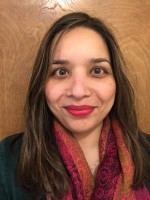 Surinder Kaur, Biochemistry
Born in Punjab, India and raised in Burlington County, NJ, Surinder is passionate about teaching and living within the School District of Philadelphia. Graduating from Rider University with a degree in Biochemistry, she then went on to pursue her masters of science in Biotechnology at Thomas Jefferson University. She worked as a research scientist at Merck Pharmaceuticals before she went on to get her Masters of Education in Teacher Leadership as well as her ESOL and bilingual/bicultural endorsement from Rowan University. She then spent 6 years working as a Science and ESOL teacher leader in an urban school district in NJ. She is passionate about teaching science to students with various ethnic and socioeconomic backgrounds at SLA. Outside of school, Surinder enjoys traveling to new places. She loves learning about other cultures and languages.
---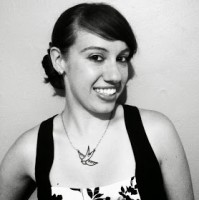 Steph Sessa, Biochemistry
Steph Sessa was born and raised in the Philadelphia area, and after a brief stint in Boston to complete her B.A. in biology and linguistics at Boston University, returned to Philly to complete her Master's in Education at Temple University. Steph started at SLA in 2014, teaching 9th and 10th graders biochem, and is excited to work in such a collaborative environment with great core values. Steph is the Girls' Varsity Ultimate Frisbee coach and also runs the monthly student book club during lunch. In her free time, you can find Steph on the Ultimate frisbee field, playing bass guitar at any opportunity, writing YA fiction, dancing (mostly hip-hop), obsessing over linguistics, and taking a stand against her cats who think her computer is their bed.
---
~English~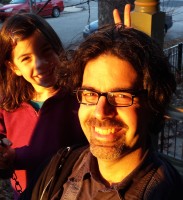 Joshua Block, Humanities
Joshua Block has taught students in public schools since 2001. He received his B.A. and M.S. in Education from the University of Pennsylvania and received additional education while living in Jerusalem and Cameroon and working as a cabinetmaker. His work with students integrates inquiry, project-based learning, technology, student performance, and public art. He has extensive experience with teacher education and teacher leadership and has established multiple successful, ongoing collaborations with outside organizations. He is a National Board Certified Teacher, an Edutopia blogger, and has won multiple teaching awards. Joshua is passionate about his belief that education should be a tool that allows people to both understand and transform their individual and collective realities. You can find Joshua's work and writing about education at mrjblock.com.
---
Amal Giknis, English
Amal teaches students English. She began her teaching career in New York City's public schools and is happy to have landed at SLA, where she helps students see the value and power of words and literature. Outside of the classroom, Amal coaches the SLA Cross Country team and serves as the co-chair for EduCon. In her non-teaching time, she can be found exploring Philadelphia on her bicycle, playing with a camera, or taking arts and crafts pretty seriously. Sometimes she writes about these things on her blog.
---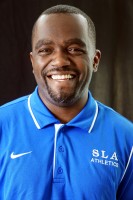 Matthew Kay, English
English: Matthew Kay – mkay@scienceleadership.org — Matthew is a proud product of the Philadelphia Public Schools, having graduated from Saul High School and West Chester University. A founding teacher at SLA, Matthew also serves as Athletic Director and Varsity Boys Basketball Coach. Matthew is also the founder and coordinator of the PYPM Slam League, which is set to begin its seventh season on February 17, 2017. The league hosts slam poetry teams from the Greater Philadelphia region in an artistic and intellectual competition. PYPM Slam League is a warm and welcoming environment where poets are encouraged to develop their voices and form lasting positive relationships. Matthew is the author of Not Light, But Fire: How to Lead Meaningful Race Conversations in the Classroom, published by Stenhouse Publishing in June 2018.
---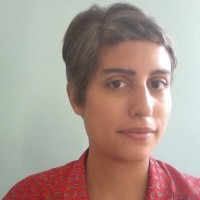 Larissa Pahomov, English
Larissa teaches students English and Journalism. In addition to her classroom duties, she helps coordinate SLA's alumni relations, community events, and diversity programs, as well as advise the student literary magazine and journalism group. She is a National Board Certified Teacher and the author of the book "Authentic Learning in the Digital Age," which describes the practices of SLA and provides a framework for teachers interested in adopting the model. She earned her Master's degree in Education from the University of Pennsylvania and her Bachelor's in English from Vassar College. Before that, she worked as a Fulbright Teaching Assistant for English in a high school in Germany. In the classroom, Larissa is dedicated to helping her students learn to read both the word and the world. She writes about all this semi-regularly on her blog.
---
~Math~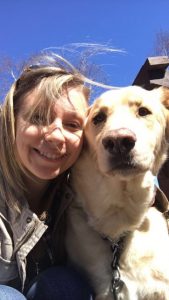 Nicole Gasser, Mathematics
Nicole was born and raised in northeast Pennsylvania before moving to Philadelphia to attend Temple University. She earned her bachelor's degree in mathematics with a teaching certificate in 2016. Nicole joined the SLA family in the beginning of the 2017-2018 school year teaching students geometry and statistics. Besides math, Nicole loves to take longs walk exploring the city (mostly to pet the dogs), reading books, and hanging with friends and family.
---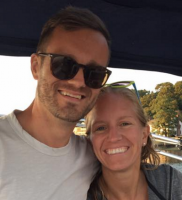 Erin Giorgio, Mathematics
After teaching a year in England and in New York for a few years, Erin moved to Philadelphia in 2008 where she earned her Masters Degree in Secondary Education (Mathematics) from the University of Pennsylvania. She joined the SLA faculty in 2009 where she enjoys teaching students mathematics and personal fitness. Erin also coaches the SLA girls' varsity basketball team and is hopeful that she will be able to start a lacrosse team in the upcoming years! In 2014, Erin earned her National Board Certification in Mathematics. Outside of the work day, Erin enjoys exploring the city of brotherly love, testing out new recipes in the kitchen, and challenging others to feats of strength.
---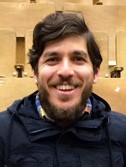 Victor Hernandez, Mathematics and Computer Science
Victor spent 12 years as a software engineer at Apple, implementing programming languages and creating developer tools for both Mac OS X and iOS. No longer wanting to sit in front of a monitor, he was driven to teach by his love of the Math classroom and working with teenagers. This is his first year at SLA after 3 years of teaching students Math at Esperanza Academy in north Philadelphia and 4 years of tutoring high school students in San Francisco. He studied Computer Science and Electrical Engineering at MIT, where he did research on the Java programming language shortly after its debut. Victor is a native of Colombia, spent his childhood in Saudi Arabia, and arrived in the United States to start high school as a foreign student. He has lived on both American coasts and now calls Philadelphia his home. When he is not in the classroom, Victor can be found at local record stores or listening and dancing to his collection of LPs with his two sons.
---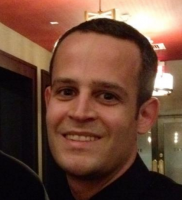 Brad Latimer, Mathematics
Brad was born and raised in the Philadelphia area and returned to Philly to complete graduate coursework at the University of Pennsylvania in 2006. In 2008, after earning his Masters Degree in Teaching, Learning, and Curriculum, Brad joined the faculty of SLA. He currently serves as the Mathematics Department Chair, teaches students Algebra 2 and Calculus, and chairs the Academic Standards Committee. Additionally, he teaches Secondary Math Methods at the University of Pennsylvania's Graduate School of Education for Teach for America Corps members. Brad recently earned his Level II Certification in Mathematics and won the Lindback Distinguished Teaching Award in 2010. In his free time, he enjoys sports (basketball and football), music, and spending time with his kids.
---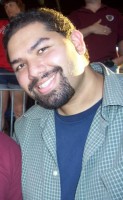 Sunil Reddy, Roster/Mathematics
Born in Philadelphia and raised in Bucks County, PA, Sunil is passionate about teaching and living within the School District of Philadelphia. Graduating from Colgate University with a dual degree in Mathematics and English Literature, he spent his fifth year in Central New York earning a Master of Arts in Teaching degree in Secondary Mathematics Education. His ambition to teach students math began in sixth grade when he admits he first felt challenged in the subject because of his teacher, who was less than motivating. Vowing to rise above his teacher's low expectations, Sunil made the decision to excel in the content area and one day become a better teacher for his own students. With demanding expectations of his own students, Sunil is always available to help children overcome their math challenges to maximize their learning in the classroom. Aside from Statistics, Sunil has taught every level of mathematics at Science Leadership Academy. During the 2016-2017 school year, Sunil will be teaching students Pre-Calculus and serving as the school Roster Chair. Outside of school, Sunil enjoys spending time with his dog, connecting with friends, and finding ways to enjoy moments of downtime.
---
~Electives~
---
Lorena Alvarez, Technology Coordinator/Art Teacher
---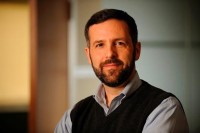 John Kamal, Engineering
John teaches young people engineering at SLA. Having earned degrees in mechanical engineering, John went on to design interplanetary spacecraft for many years before co-founding a software development and consulting firm, WAM Systems. After 25 years of entrepreneurship, he and his partners sold WAM and John entered the Philadelphia Teacher Residency Program as an NSF Noyce Scholar. In 2014, he joined SLA and now leads the school's engineering program, helping young people learn the process of solving technical problems, designing, and building cool things. John also leads SLA's Engineering and Robotics club and FRC robotics team 4454. John was named Philadelphia's Most Outstanding Science Teacher in 2016 by the Pennsylvania Society of Professional Engineers. When not teaching, John can be found playing the clarinet, creating oddities in his workshop, and lurking in darkened jazz clubs.
---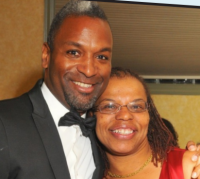 Pia Martin, Physical Education/Health
Teaching is one of Pia Martin's greatest pleasures. She believes that Health is everything and with that belief, she tackles the issues that often make it difficult for people to make wise, proactive health decisions. be they, physical, emotional, social or intellectual. Her goal is to help the whole school community achieve optimal health, through each individual valuing their wellness and advocating for the wellness of others.
---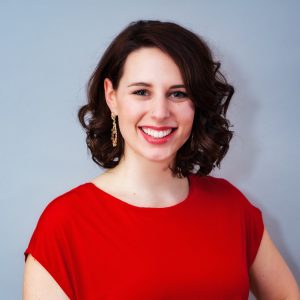 Anna Walker-Roberts, CTE Digital Video, Photography, Drama
Anna is a proud Texas native.  She attended the Savannah College of Art and Design where she earned a BFA in Performing Arts and Master's in Arts Entrepreneurship and Leadership.  She began her teaching career in Texas where she designed curriculum for at-risk students that used creativity, filmmaking, improvisation, and community building activities to help students improve their language and literacy skills. After building that program, Anna went on to be one of the founding teachers for a project-based high school in Lancaster County, PA where she taught students English, Spanish, Speech, and Media Arts.  Anna joined the SLA staff in 2017 as the CTE Digital Video teacher. She loves working with the next generation of visual storytellers through the CTE program and elective classes. She has a healthy obsession with living life to the fullest and does her very best to pass that zeal along to everyone who comes into her classroom. Anna is currently pursuing an M.Ed. in Instructional Leadership at Chaminade University with plans to never stop learning. You can see what the Digital Video students are making by visiting vimeo.com/sladigitalvideo and following them on instagram @sla_digitalvideo
---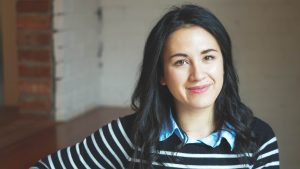 Abigail Shagin, CTE Site Coordinator, CTE Internship Coordinator, Photo/Video
---
~Spanish~
---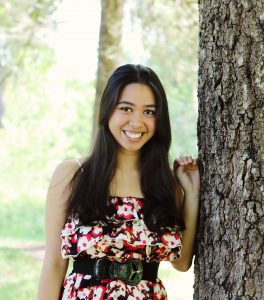 Asha Francisco, Spanish
Asha is originally from the beautiful island of Maui, Hawaii. She double majored in Spanish and secondary education at Oregon State University. Her junior year of college, she studied abroad in Santander, Spain. She loved it and knew she had to go back. After graduating from OSU in 2013, she pursued a masters at la Universidad de Alcalá in Madrid. For two years she studied how to teach Spanish as a Foreign Language and taught English in Madrid's public high schools. She moved back to Hawaii for a couple years and taught students Spanish in a private high school on Maui before moving on to her most current adventure – teaching students Spanish at SLA! Outside of work, Asha sings, travels, studies Portuguese, and runs with Students Run Philly Style.
---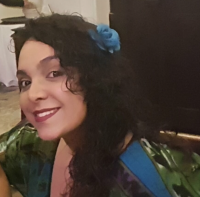 Joselyn Hernandez, Spanish
Joselyn Hernandez Joselyn is a Philadelphia native and a product of both the Catholic and Public school systems. She graduated from William W. Bodine High School for International Affairs and earned her International Baccalaureate Diploma. Passionate about education and the Spanish language, Joselyn started college as a declared Education Major and continued her studies in Foreign Language Education in Spanish. She graduated from Temple University in 2014, with a Bachelor's in Education. She has taught Spanish for two years at the Philadelphia Military Academy. In the near future, Joselyn hopes to continue her studies of the Spanish language and literature, in order to continue to grow as a Spanish teacher. Joselyn believes that all students can achieve their goals, as long as they work hard, stay focused, and ask for help and support when they need it.