Faculty and Staff:
---
~Administration~
---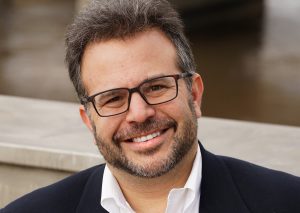 Chris Lehmann, Founding Principal, and CEO of SLA Schools
Chris Lehmann is the founding principal of the Science Leadership Academy, a progressive science, and technology high school in Philadelphia, PA. The Science Leadership Academy is an inquiry-driven, project-based, 1:1 laptop school that is considered to be one of the pioneers of the School 2.0 movement nationally and internationally. Science Leadership Academy is the Dell Center of Excellence in Education. The school was recognized by Ladies Home Journal as one of the Ten Most Amazing Schools in the US, has been recognized as an Apple Distinguished School from 2009 through 2013 and has been written about in many publications including Edutopia Magazine, EdWeek, and the Philadelphia Inquirer. In September 2013, Chris opened Science Leadership Academy @ Beeber campus, the second campus in the SLA model, and in September 2016, Chris opened Science Leadership Academy Middle School, SLA's first middle school.
Chris is co-founder of Inquiry Schools, an organization dedicated to helping more schools transform into a more inquiry-driven model. Chris is a 2016 member of Scholastic's National Advisory Council. Chris is the 2014 winner of the McGraw Prize in Education. In June 2013, Chris was named Outstanding Leader of the Year by the International Society of Technology in Education. In November of 2012, Chris was named one of Dell's #Inspire100 – one of the 100 people changing the world using Social Media. In April of 2012, Chris won the Lindback Award for Excellence in Principal Leadership in the School District of Philadelphia. In September of 2011, Chris was honored by the White House as a Champion of Change for his work in education reform. In June 2010, Chris was named as one of the "30 Most Influential People in EdTech" by Technology & Learning Magazine. In 2009, Chris was an honoree for the Association of Supervision and Curriculum Development's Outstanding Young Educator Award. Chris was named as one of "40 Under 40″ by Philadelphia Business Journal in 2009. In 2006, the National School Board Association named Chris one of "20 to Watch" among American administrators.
Chris has written for such education publications as Principal Leadership Magazine, Learning and Leading with Technology Magazine, and the School Library Journal. Chris has spoken at conferences all over the world, including TEDxPhilly, TEDxNYED, the National Association of Secondary Schools Conference, SXSW, SXSWedu, the Building Learning Communities conference, the International Society of Technology in Education, the Philadelphia Area Educational Technology Conference, The Florida Educational Technology Conference, the Innovative Learning Conference, The Council of Educational Facilities Planners Regional Conference, the K12-Online Conference, the International Conference on Technology and Education and at the Central and Eastern European Schools Association Conference, and he has worked with many schools and districts all over the world as a consultant. Chris received his B.A. in English Literature from the University of Pennsylvania and his M.A. in English Education from Teachers College, Columbia University. Chris is a co-author of Building School 2.0: Creating the Schools We Need with Zac Chase, co-editor of What School Leaders Need to Know about Digital Technologies and Social Media, the author of the education blog this blog Practical Theory and is the father of Jakob and Theo.
---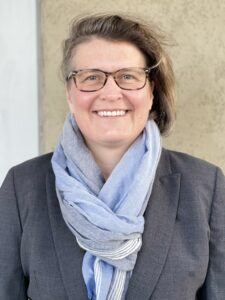 Kelly Schaaf, Assistant Principal
Kelly is a highly qualified school leader with over twenty years of education experience. She believes every learner in a school community enters with unique and relevant experiences and should be welcomed with honesty, transparency, and authenticity. An educator's call is to facilitate environments that will enable staff, students, and families to thrive and be liberated from oppression and inequities, boosting the pursuit of diverse thoughts, experiences, and identities.
Kelly did her undergraduate work at Cairn University and received her Master of Science in Education from the University of Pennsylvania, where she also did her graduate studies in Educational Leadership. These educational experiences were gifts and privileges. For all of it, she is thankful! Since she began serving in the City of Philadelphia, she has aimed to join the SLA family, and here, the path has finally led.
GO ROCKETS!
---
~Staff~
---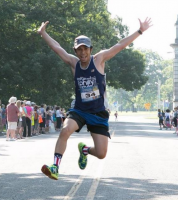 Jeremy Spry, Program Manager / ILP Coordinator
Jeremy Spry is the Program Manager for Science Leadership Academy (SLA) Center City and a graduate of the NYC Public School system and Drexel University. At SLA, Jeremy creates and fosters partnerships that provide experiences for high school students that live out the idiom that "high school is not preparation for the real world, it is the real world."  He manages all community partnerships and outreach, and serves as a member of the administrative team. Jeremy is inspired by his parents, who are both retired public school teachers in NYC, and by the kids he coaches as a volunteer with Students Run Philly Style. He is also happy to talk about the Philadelphia Union or long distance running at length.
---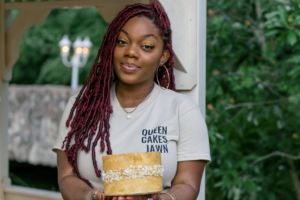 Semaj Smith-Hobbs, School Secretary
Ms.Semaj is a very proud SLA Class of 2012 Alumna that is back as SLA's new Secretary Extraordinaire after being away from the nest for 10 years! She is currently studying Forensic Science at the illustrious Hampton University and while she knocks out her studies, she aims to bring some fun and warm nostalgic Rocket vibes to SLA one day at a time.
When she is not slinging early dismissal passes and multitasking at the front desk, she is binge watching The Office for the 12th time (not an exaggeration), running her cake decorating business, Queen Cakes, and recording episodes for her podcast!
No matter the task, let her know and she will work it out because, as they say on Paw Patrol, No job is too big and no pup is too small!
---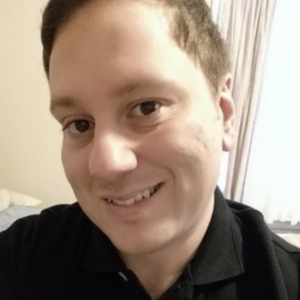 Christian Banchs, Nurse
Christian has the pleasure of serving as school nurse for Science Leadership Academy, and joined during the 2021-2022 school year. Christian is a lifelong resident of Philadelphia (Olney), and a proud product of the Philadelphia public school system. Christian has worked as a nurse in a variety of settings including ICU, Rehab, Pre-Hospital, and surgical. Prior to his work as a nurse, Christian worked in EMS, and restaurant management.
Christian obtained his ASN from the Community College of Philadelphia, his BSN from Wilmington University, and is currently working on his MSN at Eastern University.
A believer in health equity and social justice, Christian believes that every child should have access to quality healthcare regardless of the zip code they reside in. In his spare time Christian enjoys spending time with his family, gardening, playing music, sustainable energy, cosmology, star gazing, public policy with an emphasis of reducing health disparities, and learning.
---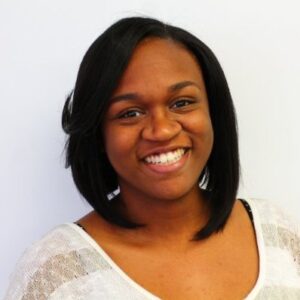 Cassandra Mack, College Counselor
Ms. Mack joined SLA in 2022-23. She has earned a Bachelor of Music degree in Music Therapy from Immaculata University, and a Master of Arts degree in School Counseling from Eastern University. Ms. Mack has worked in various school counselor positions over the last nine years and enjoys helping students discover their purpose. Ms. Mack is Philadelphia born and raised and is excited to be back in the School District of Philadelphia helping students develop and execute their post-secondary plans. During her down time Ms. Mack is often participating in community organizations and volunteerism.
---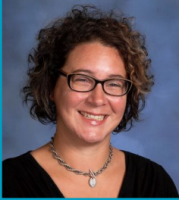 Zoe Siswick, Counselor
A proud product of Philadelphia public schools, Zoe is passionate about working with students in her beloved hometown. After earning her degree in International Affairs in from George Washington University, she returned to Philadelphia and has worked in education for over fifteen years. Zoe brings a wealth of experience working with Philadelphia public school students—she taught second grade and ran an academic enrichment program before completing her counseling internship at SLA as part of her Master's degree in Counseling Psychology at Temple University. At Temple, Zoe received the Dick Malnati Award for Outstanding Contribution to the Counseling Program and served as a student representative to the admissions department.
In addition to her role as counselor, Zoe is the Athletic Director, faculty liaison to the Home and School Association, and coaches the girls' soccer and softball teams. When she's not at SLA, Zoe likes watching football, cooking (and eating!), and hanging out with her family. She enjoys working with some of the most vibrant and intellectually curious staff and students in the nation!
---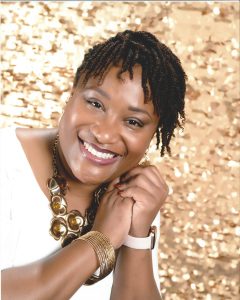 Tara Ryans, School Climate Manager
Ms. Ryans is a Philadelphia native and a proud product of Philadelphia Public Schools. She earned her Bachelor of Arts in Psychology from Temple University in 1996 and earned her Masters of Social Work degree at Widener University in 2005. She has been a Pennsylvania licensed clinical social worker since 2007. She also completed her certificate program in Applied Behavioral Analysis at Eastern University in 2020.
Ms. Ryans started her career with the School District of Philadelphia schools in 2008 and later work at the School District's Central Administrative Offices. She was thrilled to join the SLA staff in 2019. She also brings a wealth of experience working in many other family and youth-serving sectors in Philadelphia including child welfare, mental health, drug and alcohol programs, and clinical care management. As the Dean of Students/Climate Manager, she is keenly focused on supporting the students' experience by helping to create positive environments so students feel challenged and excited to try new things.
When not at school, Ms. Ryans is a proud mother of triplets who are currently enrolled in universities and one senior citizen Shih Tzu fur baby named Waggles. She enjoys crafting, sewing, crochet, knitting, and learning new things but she wishes she had more time for all of it.
---
~Learning Support~
---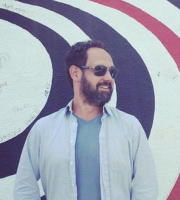 Michael Ames, Special Education Liaison
Michael came to SLA in 2011 after over a decade of teaching in the School District of Philadelphia. A Philadelphia native, Michael received his Master's degree in Curriculum, Instruction, & Technology in Education from Temple University and is certified in the areas of Special Education, History, and Elementary Education.  In addition to teaching, Michael serves as the school's Special Education Liaison. Michael was awarded the Lindback Award for Distinguished Teaching in 2015, and is a firm believer that project-based learning is uniquely suited to meet the needs of all learners. He lives in Philadelphia with his wife and three children.
---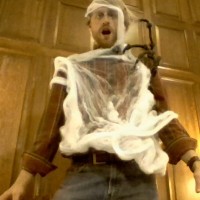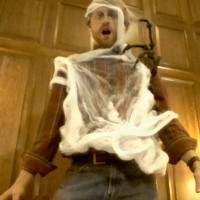 Jonathan Estey, Special Education
Jonathan has taught students at SLA since 2015(!) He wears many hats – Statistics teacher, advocate for students with IEPs, Study Skills support teacher, and Adviser. He has wanted to work here ever since he first made a site visit while working on his PA teacher certification. Before coming to SLA, Jonathan spent three years as a special education teacher and Speech & Debate coach at Hood River Valley High School in the beautiful town of Hood River, Oregon; he has also spent time teaching English as a foreign language at Chestnut Hill College and in Pohang, South Korea (네, 한국아 조금 하세요), teaching chess to adults and children, camp counseling, and work-trading on organic farms. Jonathan has led presentations and training sessions on such diverse subjects as test prep strategies, special education law and diploma options, peer-to-peer teaching in ESL, interpreting IEP modifications, and questioning gender in the classroom. He earned his BA in History from Swarthmore College and his Master's of Special Education from the University of Oregon, as well as his TEFL certificate from the Boston Language Institute. After additional study at Arcadia University, he holds teaching credentials in Math, Social Studies, French, Speech & Communication, and Special Education.
Jonathan grew up in the Great State of Rhode Island, of which he is very proud. In his (limited) free time, Jonathan loves backpacking, plants, fungi, running, ultimate frisbee, chess, tabletop games, basketball, volleyball, languages, political organizing, animals of all sorts, and cooking vegan food. At various times in his life, he has been: a certified USA Archery Instructor; a 3-sport varsity athlete in both high school and college (Cross-Country, Indoor Track, and Outdoor Track – he ran a lot!); a foreign student at the Université Stendhal-Grenoble-3 in Grenoble, France; Board 1 for the Grenoble-Bayard Chess Club; runner-up in the Swarthmore College annual 4xdonut "relay" race; and the weekly bell-ringer for a church bell made by Paul Revere. In high school, he decided that he didn't like math, after which he quickly quit the Math Team (which his father had forced him to join) and spent his college years trying to dodge the subject… and now he's a math teacher. It was not a typical route into the profession, but Mr. Estey believes that his journey from math-phobe to math-lover has left him uniquely well-suited to connect with students who have struggled with math, not to mention living proof that there is no such thing as, "I'm just not a math person."
Jonathan lives deep in West Philly with his sweet and precious dog/son, Azul, his lovely cats Naomi & Madeline, a thriving vermicompost (worm) community, and two other humans who are ok I guess.
---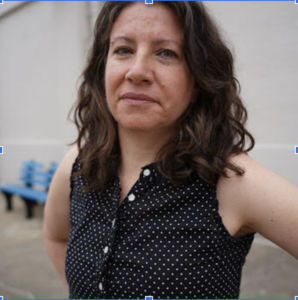 Beth Menasion, Special Education
Beth came to SLA after 6 years in the district as a Learning Support teacher at Welsh K-8 school.  She has worked in the social services field in different capacities, including job coaching with Jewish Employment and Vocational Services and several years as an early childhood educator at the Parent Infant Center.  Having taught students in different ages and stages ranging from preschool through high school, she is fascinated by the individual growth and development of all children. She received her Bachelors in Education from Temple University and her Masters in Special Education with an Autism Endorsement from Holy Family University. She is the founding swim coach at SLA and received the award of "Philadelphia Scholastic Coach of the Year" in 2022. Beth enjoys running, cooking, reading and spending time with her family. She lives in West Philadelphia with her husband and 2  boys. In an effort to generate interest and support for the neighborhood, public schools in her community, Beth co-founded the group, West Philly Coalition for Neighborhood Schools.
---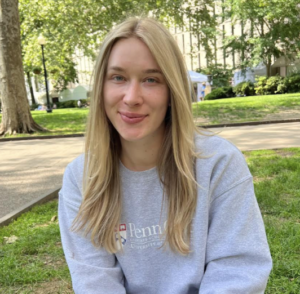 Emma Steinheimer, Special Education
Emma Steinheimer is a support teacher for students with disabilities. She has worked with students of varying ages, ranging from kindergarten up to ninth grade. Born in California, she grew up in the Bay Area where she spent much of her time in Berkeley and Oakland, only moving out to Philadelphia this past August. She knew that she wanted to become a teacher after transferring high schools and witnessing firsthand the discrepancies in educational experiences and subsequent outcomes. In her free time she enjoys playing softball, making pottery, photography, hiking, and petting other people's dogs (if only!)
---
~History~
---
Alexis Clancy, History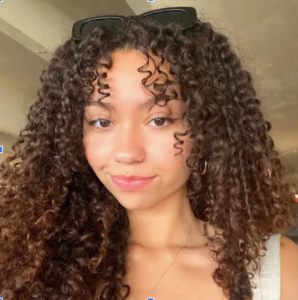 A recent graduate of Temple University's College of Education and Human Development, this will be Alexis's first year teaching at SLA. A Harrisburg native, she came to Philadelphia to pursue her love of studying history and educating students. Alexis is thrilled to be a part of the SLA family, and greatly looks forward to improving her teaching abilities by working closely with the talented team of teachers at SLA. In her free time, Alexis enjoys babysitting her friend's cats (free of charge, of course), discovering new music to add to her class playlist, and finding different thrift stores to explore in the greater Philadelphia area.
---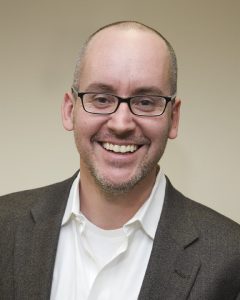 Michael Clapper, History / English
Michael Clapper is thrilled to join the staff of SLA for the 2018-2019 school year. For the past seven years, he was part of the founding team at The Workshop School, a project-based public high school in West Philadelphia.  Previously, Clapper completed a PhD in American history at the University of Pennsylvania, where he continues to work as a lecturer in the Urban Studies program. He has also taught in the teacher education programs at Saint Joseph's University and Drexel University.  Clapper began teaching in the late 1990s at Simon Gratz High School and then at West Philadelphia High School. Before beginning his teaching career, he did the things a fine liberal arts college like Macalester prepares you to do: work as a park ranger, a drug and alcohol counselor, and a bike courier. Clapper lives in West Philadelphia with his wife and two children.
---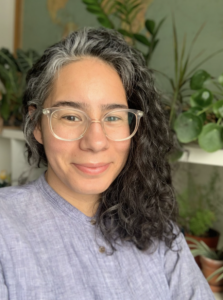 Pearl Jonas, History
Pearl has been teaching students history at SLA since 2012 after earning her Masters of Secondary Education from the University of Pennsylvania in 2010. Before SLA, she worked with youth as a tutor, teacher, and mentor in Philadelphia and in Ecuador. Pearl is a National Board Certified Teacher and the recipient of the 2019 Lindback Distinguished Teaching Award. She continues to find ways to learn through professional development opportunities such as: the study abroad program with the Dakar Institute for African Studies as a Funds for Teachers Fellow in 2017; and the James Madison Fellowship, a scholarship program that funds a master's degree in American History. She is currently pursuing her degree through the Gettysburg College–Gilder Lehrman MA in American History program.
---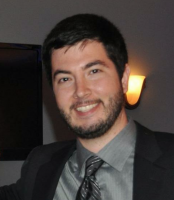 Jason Todd, History
Jason began teaching students history at SLA in 2013. He earned his M.S. in Education from the University of Pennsylvania in 2006 and began his teaching career at Charles Carroll High School in Port Richmond. While at Carroll, Jason received the Lindback Distinguished Teaching Award. In 2010, he was selected for a fellowship by the James Madison Memorial Fellowship Foundation. The fellowship allowed him to pursue an M.A. in History at La Salle University. He graduated in May 2014 with a thesis entitled "The Union and Habeas Corpus during the Civil War." Jason enjoys reading, playing golf, visiting historical sites (especially battlefields), biking, rooting for Philly sports teams, and spending time with his wife and three children.
---
~Science~
---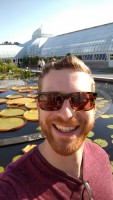 BJ Enzweiler, Physics and Astronomy
BJ has been teaching students physics at SLA since 2015. He has taught high school physics in both Philadelphia and Chicago. BJ has always been especially interested in the sciences, but after taking his first high school physics class he was hooked. Now he enjoys spreading his love for the patterns of motion and energy with his students. Before teaching BJ earned his bachelor's and master's degrees in physics from Bradley University and Baylor University respectively. He lives in South Philly with his wife and two cats. BJ enjoys reading, repairing things, and Dungeons and Dragons.
---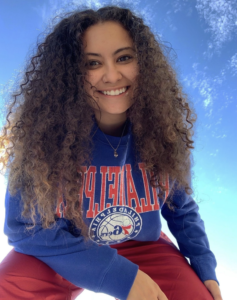 Andrea (Ré) Gade, Biochemistry / Senior Science Electives
Ré studied Microbiology, African American Studies, and Ethics as a Penn State University Millennium Scholar. Afterwards, through the Woodrow Wilson Fellowship program she earned her Masters in Science Education from the University of Pennsylvania. During college, she became a published researcher in coral microbiology, immunology, and virology (specifically HIV-1 inhibition). Since then, she has been a middle and high school teacher instructing a wide variety of engaging science and coding courses. She is passionate about the intersections between science, technology, and education within the lenses of equity and global-interconnectedness. In her free time, she loves playing and coaching sports, doing puzzles, and watching anime!
---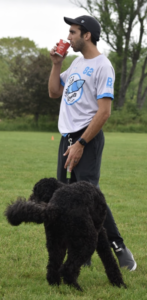 John Henkel, Biochemistry / Senior Science Electives
John has been working with students since he received his undergraduate degree from West Chester University. He is passionate about making sure that students have the skills that will ensure their success after they leave the walls of SLA.  He has several articles published in both The Science Teacher Magazine and Ecology and Evolution.  In his free time he enjoys coaching and playing ultimate, spending time with family and friends, and playing with his dog Franklin.
---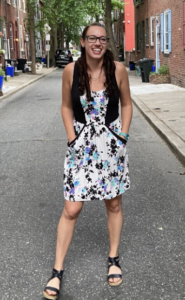 Steph Sessa, Biochemistry
Steph was born and raised in the Philadelphia area, and after a brief stint in Boston to complete her B.A. in biology and linguistics at Boston University, returned to Philly to complete her Master's in Education at Temple University. Steph also received her Master's in Library and Information Science from the University of Pittsburgh. Steph started at SLA in 2014, teaching 9th and 10th graders biochem, and loves working in such a collaborative environment with great core values. Steph runs the monthly student book club during lunch, where she shares her passion for YA and science fiction & fantasy literature. In her free time, you can find her on the Ultimate Frisbee field, playing bass guitar and singing a cappella, traveling to new places, and taking a stand against her cat who thinks her computer is his bed.
---
~English~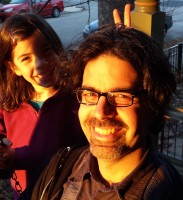 Joshua Block, Humanities
Joshua has been working with youth for more than two decades. His work with students integrates inquiry, project-based learning, technology, student performance, and public art. Joshua has extensive experience with teacher education and teacher leadership and established multiple successful, ongoing collaborations with outside organizations. He is a National Board Certified Teacher and the recipient of a Fulbright Award for Distinguished Teaching which provided him with an opportunity to work with teachers in New Zealand. Joshua is passionate about his belief that education should be a tool that allows people to both understand and transform their individual and collective realities. He is the author of Teaching for a Living Democracy published by Teachers College Press. You can also find Joshua's writing about education at mrjblock.com.
---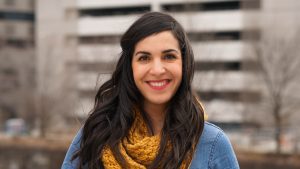 Amal Giknis, English
Amal began her teaching career in New York City's public schools and is happy to have landed at SLA, where she helps students see the value and power of words and literature. She earned her BA in American Studies and English at the College of William and Mary before attending Fordham University to pursue her MS in Teaching. Amal is a National Board Certified Teacher and the recipient of the 2018 Lindback Distinguished Teaching Award. When not teaching 9th and 12th graders in English classes, Amal teaches English Methods at the University of Pennsylvania's Graduate School of Education and supports educators develop project-based learning practices as a member of the PBLWorks National Faculty. Beyond school life, she parents two small humans and an ecosystem of thriving houseplants, reads books, and takes arts and crafts pretty seriously.
---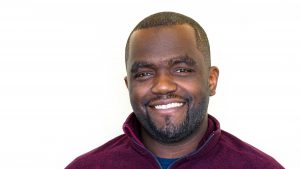 Matthew Kay, English
English: Matthew Kay – mkay@scienceleadership.org — Matthew is a proud product of the Philadelphia Public Schools. A founding teacher at SLA, Matthew also serves as Varsity Boys Basketball Coach.
Matthew is also the Executive Director of the Philly Slam League. The league hosts slam poetry teams from Philadelphia-area high schools in a season-long competition. Philly Slam League is a warm and welcoming environment where young people are encouraged to discover the power of their voices.
---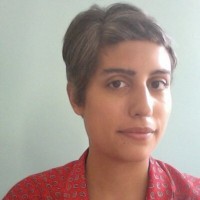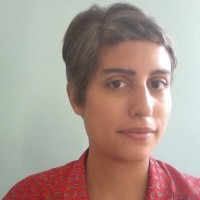 Larissa Pahomov, English
Larissa teaches students English and Journalism. She is a National Board Certified Teacher and the author of Authentic Learning in the Digital Age, which provides a framework for teachers interested in adopting the SLA model of teaching and learning. She earned her Master's degree in Education from the University of Pennsylvania and her Bachelor's in English from Vassar College. Before that, she worked as a Fulbright Teaching Assistant for English at a school in Germany.
---
~Math~
---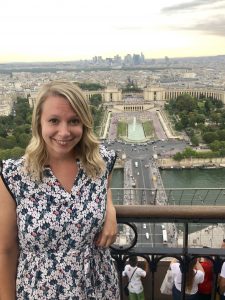 Nicole Gasser, Mathematics
Nicole joined the SLA staff in 2017 and is excited to be starting her sixth year teaching students math. She earned her Bachelors Degree in Mathematics in 2016 and her Masters Degree in Urban Education in 2022, both from Temple University. Aside from teaching students, Nicole enjoys reading, trying new restaurants, and volunteering with Students Run Philly Style.
---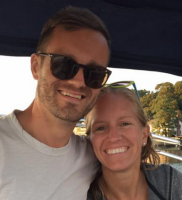 Erin Giorgio, Mathematics
After teaching a year in England and in New York for a few years, Erin moved to Philadelphia in 2008 where she earned her Masters Degree in Secondary Education (Mathematics) from the University of Pennsylvania. She joined the SLA faculty in 2009 where she enjoys teaching students mathematics and coaching the SLA girls' varsity basketball and lacrosse teams. Erin is a National Board Certified Teacher in Mathematics and also the recipient of the Lindback Award for Distinguished Teaching in 2019. Outside of work, Erin enjoys exploring the city of brotherly love with her young kids and her puppy, testing out new recipes in the kitchen, and challenging others to feats of strength!
---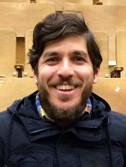 Victor Hernandez, Mathematics and Computer Science
Victor spent 12 years as a software engineer at Apple, implementing programming languages and creating developer tools for both Mac OS X and iOS. No longer wanting to sit in front of a monitor, he was driven to teach by his love of the Math classroom and working with teenagers. Victor has been teaching students at SLA since 2016, after 3 years of teaching students Math at Esperanza Academy in north Philadelphia and 4 years of tutoring high school students in San Francisco. He studied Computer Science and Electrical Engineering at MIT, where he did research on the Java programming language shortly after its debut. Victor is a native of Colombia, spent his childhood in Saudi Arabia, and arrived in the United States to start high school as a foreign student. He has lived on both American coasts and now calls Philadelphia his home. When he is not in the classroom, Victor can be found at local record stores or listening and dancing to his collection of LPs with his three sons.
---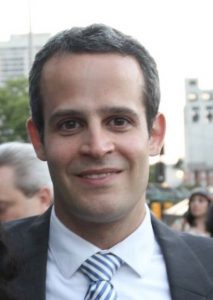 Brad Latimer, Mathematics
Brad was born and raised in the Philadelphia area and returned to Philly to complete graduate coursework at the University of Pennsylvania in 2006. In 2008, after earning his Masters Degree in Teaching, Learning, and Curriculum, Brad joined the faculty of SLA. He currently serves as the Mathematics Department lead, teaches students Algebra 2 and Calculus, and chairs the Academic Standards Committee. Additionally, he teaches Secondary Math Methods at the University of Pennsylvania's Graduate School of Education. Brad earned his Level II Certification in Mathematics in 2013 and won the Lindback Distinguished Teaching Award in 2010. In his free time, he enjoys sports (basketball and football), music, and spending time with his kids.
---
Sunil Reddy, Roster/Mathematics
Sunil Reddy has been a teacher at Science Leadership Academy since the fall of 2008. Born in the city and raised in Bucks County, Sunil is passionate about teaching and living in Philadelphia. Graduating from Colgate University with a dual degree in Mathematics and English Literature, he spent his fifth year in Central New York earning a Master of Arts in Teaching degree in Secondary Mathematics Education. His ambition to teach students math began in sixth grade. With demanding expectations of his own students, Sunil is always available to help children overcome their math challenges to maximize their learning in the classroom. During the 2022-23 school year, Sunil will be teaching students Pre-Calculus and serving as the school Roster Chair.
~Electives~
---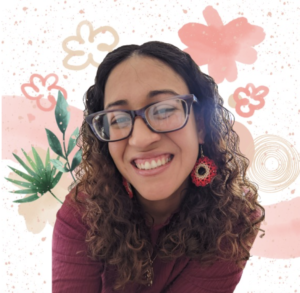 Yadi (Yadierys) Angeles, Art & Technology Teacher
As an SLA alumna, Yadi Angeles is psyched to re-join the SLA community. Born in Puerto Rico, Spanish was the first language she learned and practiced. She's looking forward to sharing her Latin American roots with students.
Yadi has a B.A in Digital Arts & Multimedia Design from La Salle University. She has led online workshops and is passionate about increasing accessibility in arts education. In her free time, she shares art tips and tricks on Youtube. She is always looking for fresh ways to bring these visual skills into her classroom.
---
Brian Kelly, Health and PE
Bio Coming Soon!
---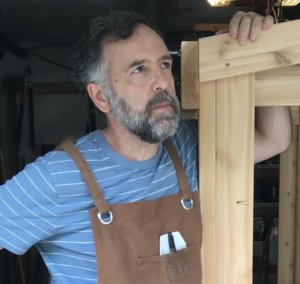 John Kamal, Engineering
John teaches young people engineering at SLA. A lifelong Philadelphian, John earned degrees in mechanical engineering and went on to design interplanetary spacecraft before co-founding and building a software development and consulting firm for 25 years. John then entered the Philadelphia Teacher Residency Program as an NSF Noyce Scholar. In 2014, he joined SLA and now leads the school's engineering program, helping young people learn the process of solving technical problems, designing, and building cool things. John also leads SLA and Masterman's joint Engineering and Robotics club – SLAM Robotics. He was named Philadelphia's Most Outstanding Science Teacher by the Pennsylvania Society of Professional Engineers. When not teaching, John can be found playing the accordion, creating oddities in his workshop, and lurking in darkened jazz clubs. You can follow the fun @SLAengineers.
---
Lorraine Ustaris, CTE Digital Video, Tech Coordinator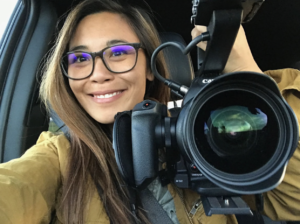 Lorraine A. Ustaris is a first-generation Filipino-American storyteller and educator. Her multimedia work has been featured on The Atlantic Selects, National Geographic's Out of Eden Walk, Elle.com, the Pulitzer Center, and PRI: America Abroad. Her most recent documentary project Our Democracy is a cross-country multimedia collaboration led by award-winning photographer Andrea Bruce and supported by the National Geographic Society, PhotoWings, the Catchlight Foundation, and the National Writing Project. Before expanding her career into doc film and journalism, Lorraine taught students English, AP Literature, and video journalism at the Arts Academy at Benjamin Rush for six years. She won a Lindback Award for Distinguished Teaching in 2012 and has presented on innovative classroom practice at local, national and international conferences. Lorraine earned her master's in education at Villanova University and master's in journalism and documentary filmmaking at Columbia University. But the learning she values most happens alongside students. She is most excited to share the evergreen lessons her father taught her about storytelling and video production throughout her youth. Lorraine loves long runs in the Wissahickon and leads the SLA Rock Climbing Club. Climb on!
---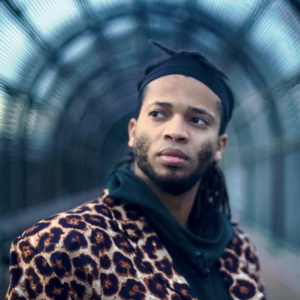 Torian Ugworji, CTE Internship Coordinator, Photo/Video, Drama
Torian Ugworji is an educator and artist working on identifying and portraying magical realism through the current African American Lens. Currently, Torian is teaching students Film and Theater at Science Leadership Academy. He is a Bessie-nominated Cinematographer in the dance world for his films and works with various choreographers. He is well connected in all art forms and brings his mentorship to his students, peers, and collaborators. Torian also is present in the child welfare system, working to bring innovation into outdated practices so that marginalized and forgotten youth can heal, develop, and thrive.
---
~Spanish~
---
---
Mercedes Broughton-Garcia, Spanish
Having served as a teacher, coach, school based teacher leader and athletic director in the School District of Philadelphia, Mercedes is ecstatic to join the SLA family this year! Mercedes emigrated from Ecuador to New York where she went to Syracuse University for her B.A. in Psychology and Italian Language, Literature and Culture. She moved to Philadelphia in 2015 to complete graduate coursework at the University of Pennsylvania eventually earning her M.S.Ed in Urban Education in 2017. When not in the classroom, Mercedes enjoys being active with her toddler.
Viulka Guzman-Arias, Spanish
Bio Coming Soon!
---
~ Support Staff ~
---
Alexandra Miller, ASL Interpreter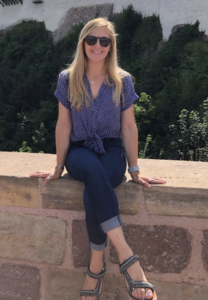 Alexandra Miller is an RID nationally certified interpreter with dual degrees in American Sign Language/English Interpreting and Spanish.  She holds a 4.7 Educational Interpreter's Proficiency Assessment at the Secondary level and enjoys working with educators and students.  In addition to interpreting, Alex enjoys travel and has been to over 30 countries and 5 continents, most notably serving as a Fulbright scholar in Argentina after graduating from Bloomsburg University's Honors College in 2017.
---
Julie Papalia – Teacher of the Deaf
Julie Papalia, (Jp), is the itinerant Teacher of the Deaf who supports the Deaf and hard-of-hearing students at SLA.  As an itinerant teacher, Julie travels to several schools in Philadelphia to support Deaf and hard-of-hearing students who are included in regular education classes.  She received her MA at Gallaudet University and did her PhD work at the University of Texas at Austin. She is fluent in American Sign Language and believes that all Deaf and hard-of-hearing students have 100% access to information. Julie's heart lies with her undergraduate school, Penn State.  She is a huge PSU football fan and goes to many games.  Julie has lived all over the country:  Pittsburgh, Los Angeles, Chicago, Kentucky, NYC, Texas, Washington DC, Washington State, Portland, OR, Portland, ME, and Columbus, OH, but she calls Philadelphia her home.  Julie follows trends in global Deaf Education and helped to start a school in Coban, Guatemala.  Her home base this year is SLA and she says it is the best place she has ever worked.